Gold Price Forecast For Today: Yesterday, gold traders tested the zone of good buy prices 1818 – 1811. This zone was held. The US trading session closed the price above level 1811. Today, the gold uptrend continues. Look for long trades today with the first target around January 14 high.
If the price breaks out the Intermediary Zone 1812 – 1811 and the US trading session closes the price lower, then the short-term trend will reverse down. In this case, from the next trading day, consider gold sales. The target for sales will be the lower Target Zone 1796 – 1793.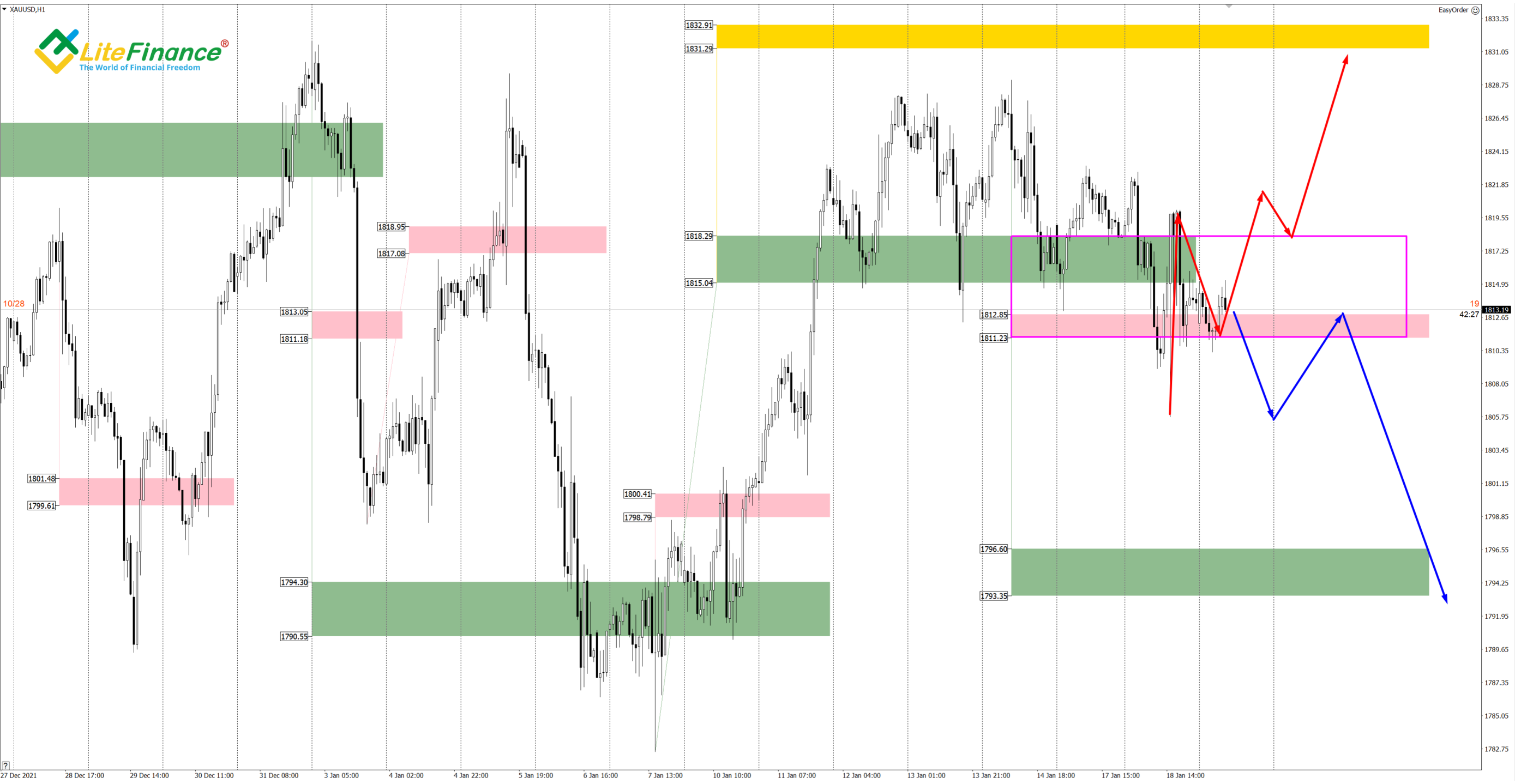 Gold Trading Ideas For Today:
Open buy positions according to the pattern in 1818 – 1811. Take Profit: Gold Zone 1832 – 1831. StopLoss: according to the pattern rules.